LOG STORE: NOT JUST WHAT IT SAYS ON THE TIN!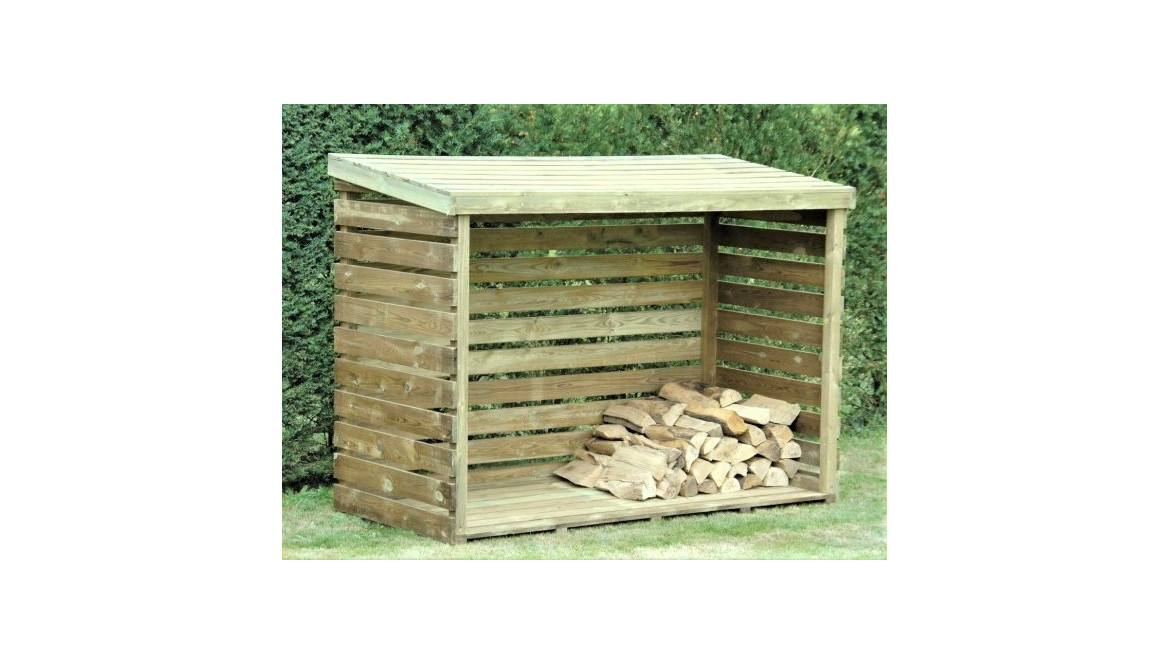 Why you need a Log Store
Log stores are a perfect home for your logs all year around, but particularly in the winter, so you have dry wood on hand for your much-needed fire. A practical and easy way of storing your logs, they also save huge amounts of space, and is a highly attractive accessory for your garden, as well as being really easy to install and often resulting in higher usage of your log burner or fire through the colder months.
Our log stores are not only great for keeping your logs dry but is also perfect for green (wet) wood to become seasoned, whereby it is left outside and open to the elements so that there is adequate air flow around the wood. Our log store is designed with air flow slats and a watertight roof to enhance air flow to your wood, allowing your logs to season whilst remaining dry.
Pressure treated with Tanalith E protecting the timber against fungal decay and insect attack, the treatment penetrates deep into the structure of the timber to create a robust and uniform envelope of protection. The freshly treated timber will show a colour variance initially, however upon external exposure, the green colour slowly weathers to a warm, honey brown and in the longer term becomes a natural silver grey.
Why wait? Get yours today and give your wood a happy home this winter.
Why use seasoned wood?
While burning seasoned wood has numerous benefits, many people also like to season their firewood themselves, either as a back-up or a main supply. Seasoned wood is great for efficiency, produces less smoke and keeps your stove cleaner and healthier. The benefits of using seasoned firewood are plenty, improving efficiency, cleanliness and environmental impact.
Have a look at our firewood today!
Comments
No comment at this time!
Leave your comment